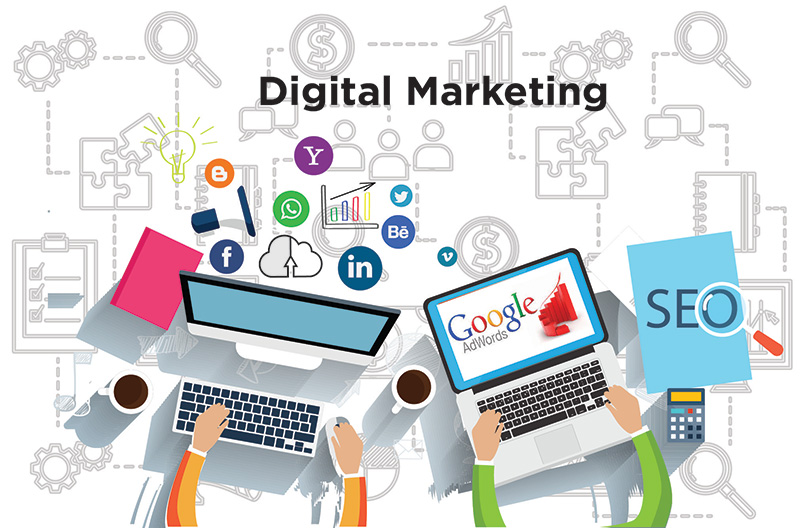 Expand your business in digital world
Digital Marketing
Digital marketing is a way to market products and services to consumers through the internet. It is a relatively new marketing strategy, available to all types of business. In this type of marketing, online advertising through platforms such as Google AdWords, Facebook, and Twitter is used to drive in-store traffic and sales. Online storefronts are also used to sell products and services, build brand recognition, and to interact with current and potential customers. Digital marketers run various online campaigns to advertise a company's services and products, including banner ads, display ads, email marketing, search engine optimization, and content marketing.
Digital Marketing Services
01
Search Engine Optimization
SEO is all about making your site more visible in search engine results pages (SERPs). The higher your site ranks in SERPs, the more likely people are to find and visit your business. SEO is a process that involves optimizing your site's content, structure, and design to make it more visible and attractive to search engines. By improving your SEO, you can increase your chances of getting more traffic and improving your business.
02
Search Engine Marketing
SEM is effective because it allows you to reach your target market . SEM begins with creating or purchasing a plan for your website, including keywords that can drive traffic to your site. Finally, you will apply PPC, or pay-per-click, to make your website's brand more recognizable to potential customers.PPC, which utilizes Google AdWords, Yahoo Search Marketing, and Bing to drive traffic to a site.
03
Social Media Marketing
Social media marketing is a must have in todays market. If you have a product or service, it's important that you're able to connect with the people that want it. Sites like Facebook, Instagram, Twitter, and Tumblr can allow you to do this. By doing things like posting photos, sharing stories and answering questions, you can interact with prospects and customers. The result? A relationship, which is a step in the right direction to a sale.
We are creative, ambitious and ready for challenges!